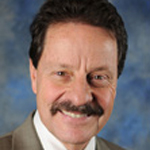 B2B CFO is pleased to announce its expansion in Pennsylvania with the addition of Dennis Kennedy. Kennedy is joining B2B CFO after a 37-year successful corporate career in finance. He joins eight other B2B CFO Partners in Pennsylvania who currently provide CFO services to local business owners.
With close to 200 partners across the country, B2B CFO, is the nation's largest CFO for hire firm. The as-needed CFO role is a hallmark of the firm that provides services exclusively to emerging and mid-market companies. Kennedy joined B2B CFO as a partner in May 2011. Kennedy's clients will benefit from his combination of executive finance and consulting experience supported by the depth of resources provided by the national firm.
Prior to joining B2B CFO, Kennedy served in several financial oriented positions including Corporate Controller and CFO at numerous organizations serving a broad spectrum of industries with annual sales volumes ranging from stat up to in excess of $1 billion. Previous to his senior financial roles, he was part of the founding team that designed, developed and installed retail point of sales computer systems for Servistar hardware stores and lumber yards throughout the country.
While serving as CFO of Synergistic Partners, Inc Kennedy developed a significant amount of expertise with retirement plans, specifically Employee Stock Ownership Plans (ESOP's). There he oversaw the conversion of the organization from a C Corp to and S Corp which resulted in millions of dollars being diverted from the payment of federal taxes to participant retirement savings.
"We welcome Denny to the B2B CFO Partnership. In many ways he represents a snapshot of the organization: business experience and an entrepreneurial outlook, with deep roots in finance and strong connections in the community," said Jerry L. Mills, founder of B2B CFO.
In his role as B2B CFO Partner, Kennedy offers business owners of privately held growth-oriented businesses the opportunity to have an affordable trusted business advisor. Unlike a contract controller or interim CFO, a B2B CFO Partner works to create a long-term professional relationship to help the company grow its profitability and cash flow.
The economic environment for small businesses in Pennsylvania, has proven challenging but things seem to be on their way back up. According to a recent survey conducted by the Wall Street Journal economists around the country predict quarterly growth in 2011 to surpass 3.2 percent.
"I embrace the opportunity to help small businesses by providing strategic guidance to their organizations, because of B2B CFO's model I am able to help businesses that otherwise may not be able to afford someone with more than 35 years of financial experience," said Kennedy. "It's a unique experience to work side by side with business owners and provide an outsiders perspective to their business plans. Often times as we work together I have been able to see a solution otherwise not realized by individuals who live and breathe their product or service.
For the business owner, Kennedy brings a unique business perspective having served as a CPA, Controller and CFO for diverse companies in several industries including manufacturing, wholesale distribution, engineering services and high tech start ups. His broad industry experience in financial reporting, budgeting and cost control as well as managing relationships with other professionals, combined with his executive management skills enables him to be a key and trusted advisor to any CEO and their organization.
Kennedy holds a Bachelor of Science in Business Administration in Accounting from West Virginia University. He holds a CPA in Pennsylvania. Kennedy is also a member of the Pennsylvania Institute of Public Accountants, the American Institute of Certified Public Accountants and the Financial Executive Networking Group. He and his wife Lisa have two children they enjoy spending time together, skiing, outdoor activities of all kinds and playing the piano. He is also active in his local church, the Westmoreland Chamber of Commerce, Greensburg Rotary Club, and coaching Little League.