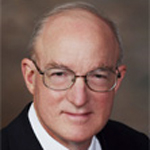 B2B CFO is pleased to announce its expansion in Houston with the addition of Bill St. Clair as the firm's newest partner. St. Clair is joining B2B CFO after a 27-year successful corporate career in finance. He joins five other B2B CFO Partners who currently provide CFO services to local business owners.
With close to 200 partners across the country, B2B CFO, is the nation's largest CFO for hire firm. The part-time/as-needed CFO role is a hallmark of firm that provides services exclusively to emerging and mid-market companies. St. Clair joined B2B CFO as a partner in January. St. Clair's clients will benefit from his combination of executive finance and consulting experience supported by the depth of resources provided by the national firm.
Prior to joining B2B CFO, St. Clair worked with Exxon for nine years where he served as Accounting Policy Advisor. While with Exxon he developed an inventory management program that resulted in
$2 million in cash savings. Seven years ago St. Clair was confident he could use his skills and experience to assist the underserved small business community in Huston. Since this time he has served as a strategic partner for small business owners in a wide variety of industries including real estate, retail and medical services. He knew he could expand his service offerings and improve the quality of his services by joining B2B CFO.
"We welcome Bill to the B2B CFO Partnership. In many ways he represents a snapshot of the organization: business experience and an entrepreneurial outlook, with deep roots in finance and strong connections in the community," said Jerry L. Mills, founder of B2B CFO.
In his role as B2B CFO Partner, St. Clair offers business owners of privately held growth-oriented businesses the opportunity to have an affordable trusted business advisor. Unlike a contract controller or interim CFO, a B2B CFO Partner works to create a long-term professional relationship to help the company grow its profitability and cash flow.
The economic environment for small businesses in Houston, as in the rest of the country, has proven challenging but things seem to be on their way back up. According to a recent survey conducted by the Wall Street Journal economists around the country predict quarterly growth in 2011 to surpass 3.2 percent.
For the business owner, St. Clair draws on his diverse industry experience in strategic business planning, cash flow management and financial accounting systems implementation, and the establishment of internal controls to better protect company assets. His considerable experience in these areas enables St. Clair to identify the value drivers for a business, and implement strategies to increase value and to work with the business owner to develop a successful business strategy.
"Many small business owners value a strong, 3rd party, experienced financial professional who provides organization, leads the accounting and system functions, implements strategic initiatives and is a sounding board on all major business decisions," St. Clair said. "I can be that strong 3rd party for small businesses in the Houston area."
St. Clair holds a Master's degree in Business Administration specializing in Finance from Wharton School at the University of Pennsylvania and a Bachelor of Science degree in Business Administration in Banking and Finance from Mississippi State University. He is active in the community, for the last three years he has served as the Director of the spiritually based Upward Basketball and Cheerleading league in the Houston area. St. Clair serves on the Legislative Committee of the Cy-Fair ISD, keeping citizens and legislators informed of the impact of potential legislation on area schools. He is active in the Wharton Club. St. Clair and his wife Carol have been married for 23 years and have two sons.