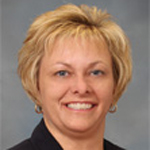 Local business owners are leveraging Mount Vernon resident Tammy Clontz's 22-year successful track record in financial management by hiring her as their CFO on a part-time, as-needed basis. Clontz is currently serving as part-time Chief Financial Officer for companies in the entertainment and banking industries in the Central Kentucky area.
The part-time/as-needed CFO role is a hallmark of B2B CFO, the nation's largest CFO firm that provides services exclusively to emerging and mid-market companies. Clontz joined B2B CFO as a partner in April becoming the firm's first partner in the Central Kentucky area. Nationwide, the firm has 171 Partners spanning 39 states. Clontz's clients benefit from her combination of executive finance and consulting experience supported by the depth of resources provided by the national firm.
Prior to joining B2B CFO, Clontz's accomplishments include serving as CFO for Jackson MSC, a manufacturing subsidiary of Enodis where she managed the divisional accounting activities, restructured the accounting department and streamlined financial reporting in accordance with corporate policy. As a Controller for Union Planters Bank (now Regions Bank), in Somerset, Kentucky, Tammy managed the divisional accounting activities of the privately owned $280 million First and Farmers independent bank through completion of acquisition by Union Planters Bank, Memphis, Tennessee. While serving as the Director of Finance for Renfro Valley, LLC Clontz successfully updated payroll, inventory and accounting software and implemented new processes that enhanced reporting and accuracy. Tammy still serves as a part-time CFO to Renfro Valley, LLC after converting them to a B2B customer.
"We welcome Tammy to the B2B CFO Partnership. In many ways she represents a snapshot of the organization: business experience and entrepreneurial outlook, with deep roots in finance and strong connections in the community," said Jerry L. Mills, founder of B2B CFO.
In her role as a B2B CFOPartner, Clontz offers business owners of privately held growth-oriented businesses the opportunity to have an affordable trusted business advisor. Unlike a contract controller or interim CFO, a B2B CFOPartner works to create a long-term professional relationship to help the company grow its profitability and cash flow.
"The economic climate for small businesses in Kentucky is much the same for small businesses throughout the country. Many are focusing on downsizing and cutting expenses, which is good for the short term but could be damaging in the long run unless properly managed." Clontz commented.
For the business owner, Clontz draws on her broad industry expertise including entertainment, manufacturing, contracting, banking and finance, natural resources, data processing, fund accounting, auditing and tax preparation.
B2B CFO offers its clients the unique services they will need in order to succeed, including closely controlled and managed budgeting, accurate and timely information, trend analysis and improved utilization of information technology as well as increased profitability and cash flow. Clontz feels small and mid-sized business owners can also benefit from the partner network available through B2B CFO.
"The partners of B2B CFO have a lot to offer their clients in terms of problem solving and inquiry. We are a growing company with a wide range of experience, expertise, education and training as well as industry knowledge. We are able to draw upon not only our individual experience but the collective experience of over 170 other partners to meet our client's needs" said Clontz.
Clontz holds a bachelors degree in Business Administration, Accounting from Eastern Kentucky University in Richmond, KY. She began her career with Bill Ruth CPA as a staff Accountant and is a licensed Certified Public Accountant in the state of Kentucky. She also earned certificates of completion for Banking Schools I and II at the McIntire school of Commerce associated with the University of Virginia as well as a certificate of completion for Grant Proposal Writing Workshop from the Grantsmanship Center.
Clontz is a Kentucky native and resides in Mount Vernon. She married her high school sweetheart, Jim and they have two teenage daughters. Clontz enjoys the benefits of living in a small town. She serves on the board of the Cedar Rapids Country Club, the local scholarship committee, is a member of the Rockcastle County Chamber of Commerce and serves as President of the RCHS Volleyball Boosters club.