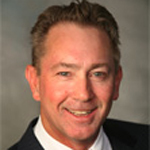 Local business owners can now leverage Las Vegas resident Robert W. Gittings' 28-year successful track record in financial management by hiring him as their CFO on a part-time, as-needed basis. Gittings is currently serving as a part-time Chief Financial Officer for companies in diverse industries.
The part-time, as-needed CFO role is a hallmark of B2B CFO, the nation's largest CFO firm that provides services exclusively to emerging and mid-market companies. Gittings joined B2B CFO as a partner in September, becoming the firm's fourth partner serving clients in Nevada and the first in the Las Vegas area. Nationwide, the firm has 177 Partners spanning 39 states. Gittings' clients will benefit from his combination of executive finance and consulting experience supported by the depth of resources provided by the national firm.
Prior to his position at B2B CFO, Gittings served as, a controller, treasurer and CFO for companies in varied industries and size. His industry background includes manufacturing, distribution and construction. Within these industries Gittings has gained a variety of experiences, working in organizations that ranged from small, private entrepreneurial companies to $500 million dollar divisions of multi-billion dollar, publicly traded companies.
"We welcome Robert to the B2B CFO Partnership. In many ways he represents a snapshot of the organization: business experience and an entrepreneurial outlook, with deep roots in finance and strong connections in the community," said Jerry L. Mills, founder of B2B CFO.
In his role as B2B CFOPartner, Gittings offers business owners of privately held growth-oriented businesses the opportunity to have an affordable, trusted business advisor. Unlike a contract controller or interim CFO, a B2B CFOPartner works to create a long-term professional relationship to help the company grow its profitability and cash flow.
The economic environment for small businesses in Nevada, as in the rest of the country, has proven challenging.
"Our local economy in Nevada is representative of the Nation as a whole. The concern of the populous is Jobs, Jobs, Jobs." Gittings said. "Small to medium size business drives job creation in the nation. The partners at B2B CFO are passionate about helping those companies that drive job growth become successful. "
For the business owner, Gittings draws on his broad industry experience in operations, accounting, MIS and project management. He has successfully lead the implementation of internal controls to safe guard company assets, created infrastructure to support business growth and decision making, and participated on Senior Management teams tasked with strategic and financial planning . His considerable experience in these areas enables Gittings to identify the value drivers for a business, and implement strategies to increase value and to work with the business owner to develop a successful business strategy.
"Partnering with B2B CFO enables me to tap into over 5,000 years of collective CFO experience throughout the country via B2B CFO Partners," said Gittings. "We offer a unique service to small to medium sized companies at affordable prices. First, we determine their immediate needs and implement solutions for improvement. We then become their trusted, long term business advisor, adding value to their organization."
Gittings holds a BA in Business Administration from Cleveland State University, and has held a Certified Public Accounting license in Ohio since 1987. He belongs to the Ohio Society of CPA's ad the Construction Financial Management Association. In their free time, the Gittings enjoys hiking in the national parks of the West and enjoying time with extended families in Ohio . Robert and his wife Sandra split their time between Columbus, Ohio and Las Vegas, Nevada. Gittings services clients in both areas.